It might not be technically special or last for very long, but the kind of fight put on display by Saul 'Canelo' Alvarez and James Kirkland is a lot more enjoyable to watch than the 'Fight of the Century' dud performed by Manny Pacquiao and Floyd Mayweather, resulting in some big body shots, knockdowns and one undisputable knockout.
Alvarez won his third consecutive fight since losing to Floyd Mayweather, the first loss of his professional career. The 24-year old Mexican looked comfortable and powerful in what might be his last fight at the Junior Middleweight division, handling an early onslaught of punches from the older, more experienced Kirkland before starting to land some big punches of his own.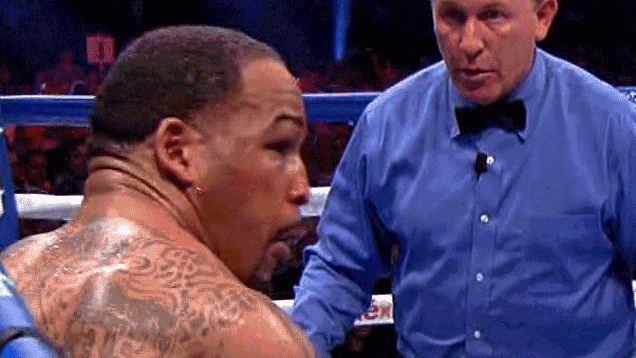 Alvarez was extremely accurate, landing 87 punches out of the 150 thrown while Kirkland hit only 42 times on 197 attempts. After taking whatever Kirkland had to throw at him in the early goings of the first round, Alvarez slipped out of the corner and dropped Kirkland with a big right hand. Kirkland looked wobbly as he was getting up and took some mean shots to the body, but last the first round.
The second round seemed like the boxers trading punches, standing there chest to chest, but Alvarez was always in control, and the hits he took never seemed to rock him too badly. Kirkland got slower, missed more and was getting hammered on the body. Alvarez was setting him up for the finish in the third round, which came pretty early.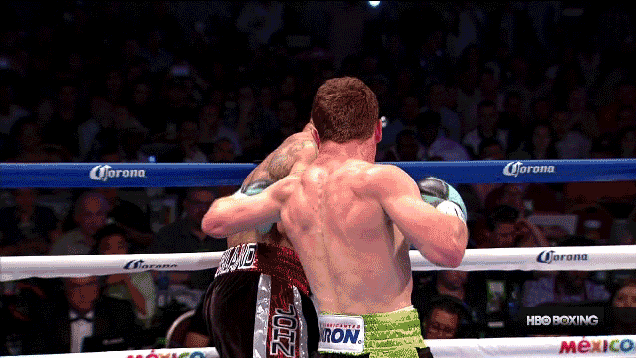 Alvarez first knocked down Kirkland with a nice right uppercut. Kirkland got up from that, but immediately Canelo followed it up with a huge right hand as Kirkland was up against the ropes. From that shot, the former WBO junior middleweight champion didn't recover, and Alvarez won the fight in a knockout, his second knockout win in the last three fights, and his first non-technical knockout since beating Carlos Baldomir in the sixth round back in 2010.
With the win and an established star power, Alvarez now awaits Middleweight champion Miguel Cotto for a fight that will take place in a few months. While it's a huge drop off from the money involved in the Mayweather-Pacquiao ordeal, Canelo and Cotto represent the second biggest PPV opportunity out there, although Cotto does need to beat Daniel Geale in a June fight.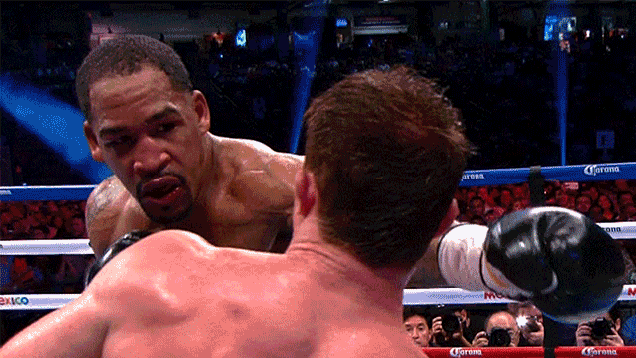 Kirkland was in the ring for the first time since 2012 after another change of trainers. It's been hectic for the fighter who was doing so well before going to jail in 2009. It was his second career loss (the first was in 2011 to Nobuhiro Ishida). He was taken to the hospital after the fight for a CT scan. Kirkland later said he didn't even see the knockout punch coming.
Advertisement