In a culture that adores and worships winning and victory; with a fandom that judges players by their championships and not their abilities and individual achievements, LeBron James is still getting hate that goes back to his Decision moment, and seems to shock everyone when he actually pulls off a clutch shot, as if it's actually new to anyone that the best NBA player over the last five years or so can pull it off when it matters.
For some reason the LeBron James game-winning shot over the Golden State Warriors was met with more shock than it should have been. Sure, James' record when it comes to specific shots with the potential to win or tie games with no time left on the clock isn't the best in the world, especially when it's a three-pointer we're talking about, but it seemed clear to many that winning his first NBA championship with some epic performances along the way against the Pacers, Celtics and Thunder would do the job and erase certain biased wisdom about him.
And if it wasn't the first NBA championship, the second one had to be it, right? With James scoring a game winning layup against the Pacers in the conference finals, and putting on a great show in Game 7 of the NBA finals, scoring the biggest shot of the night with another long, contested jumper over Kawhi Leonard.
But hate, especially one that has no real reason to begin with, runs deep in the veins of some people. Leaving Cleveland somehow offended a lot of people who have the wrong sense of loyalty and deserving about the NBA and sports in the United States in general. James played that villain role in his first season with the Heat, but changed his way of thinking later on, which worked out quite well for him and the franchise.
Comparing James to Michael Jordan is something of a passe habit these days, but this one isn't about the rings. It's often said that NBA champions come after a disappointment or two: They need to be tested and fail before winning. James was in two NBA finals before finally winning his first ring. Michael Jordan and the Bulls? They had quite a few years of falling in the Eastern playoffs, especially against the Pistons, but when it was time for them to play in their first NBA finals, they were already too good, too ready, beating the Lakers 4-1 in 1991. Jordan didn't have to prove he's clutch in that series, and his first NBA championship came through simply being the much better team.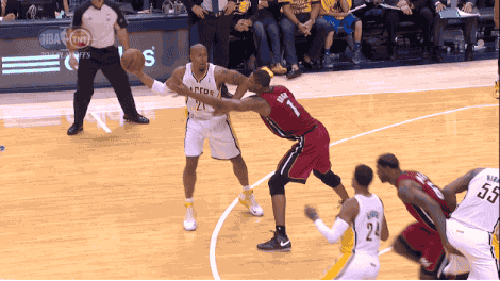 James' first NBA championship came that way, at least in the finals. The Heat dropped the first game, but rose to a level the Thunder couldn't match in the next four games. James didn't need to prove he was clutch – he simply outplayed Durant, and was so good from start to finish there was no need for him to pull off certain heroics in the final seconds of games. When that happens, it might mean he or his team weren't good enough earlier on.
One can understand the hate directed at him for his flopping. Maybe considering him arrogant is another form of channeling hatred towards him that can be comprehended. But the clutch issue? It's long, gone, buried in the dirt. A two-time NBA champion can't be a loser, especially not one who is as good as James has been from the first moment he stepped on an NBA court.
Advertisement